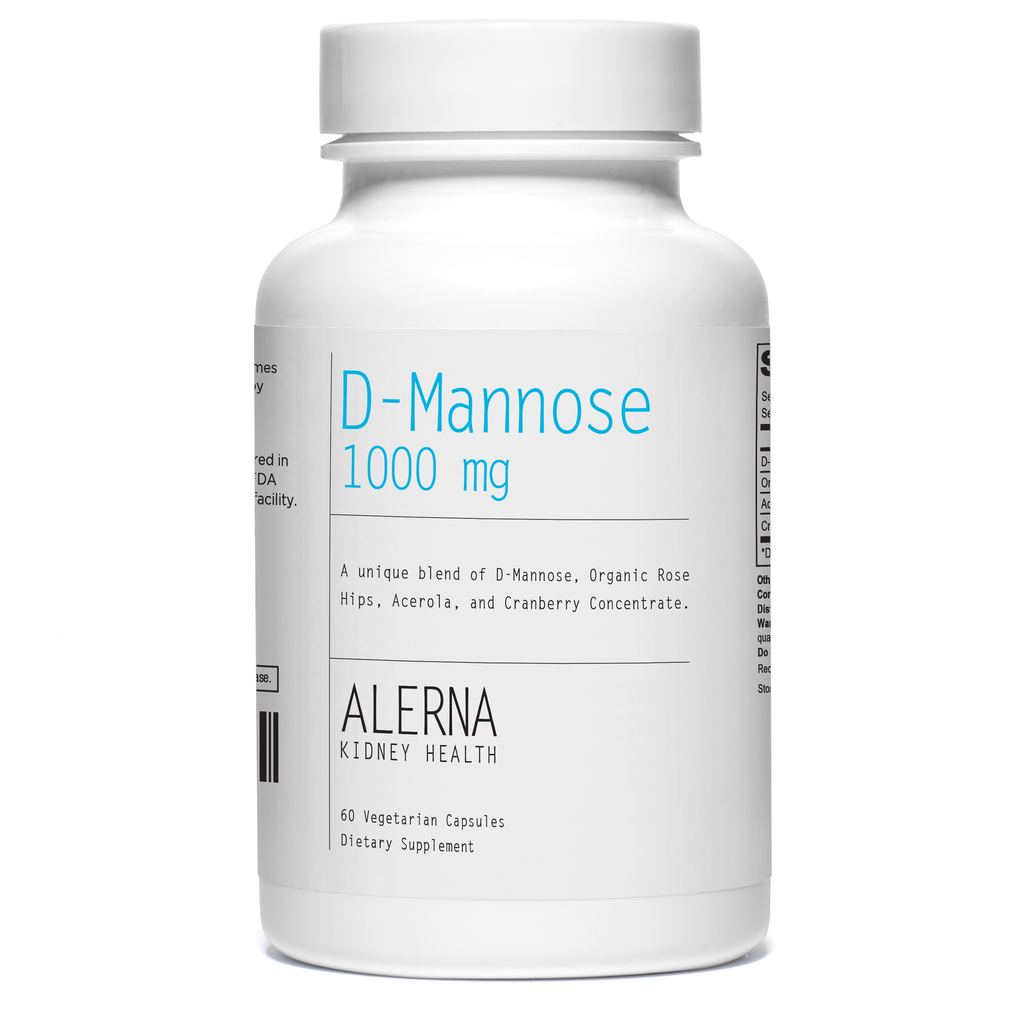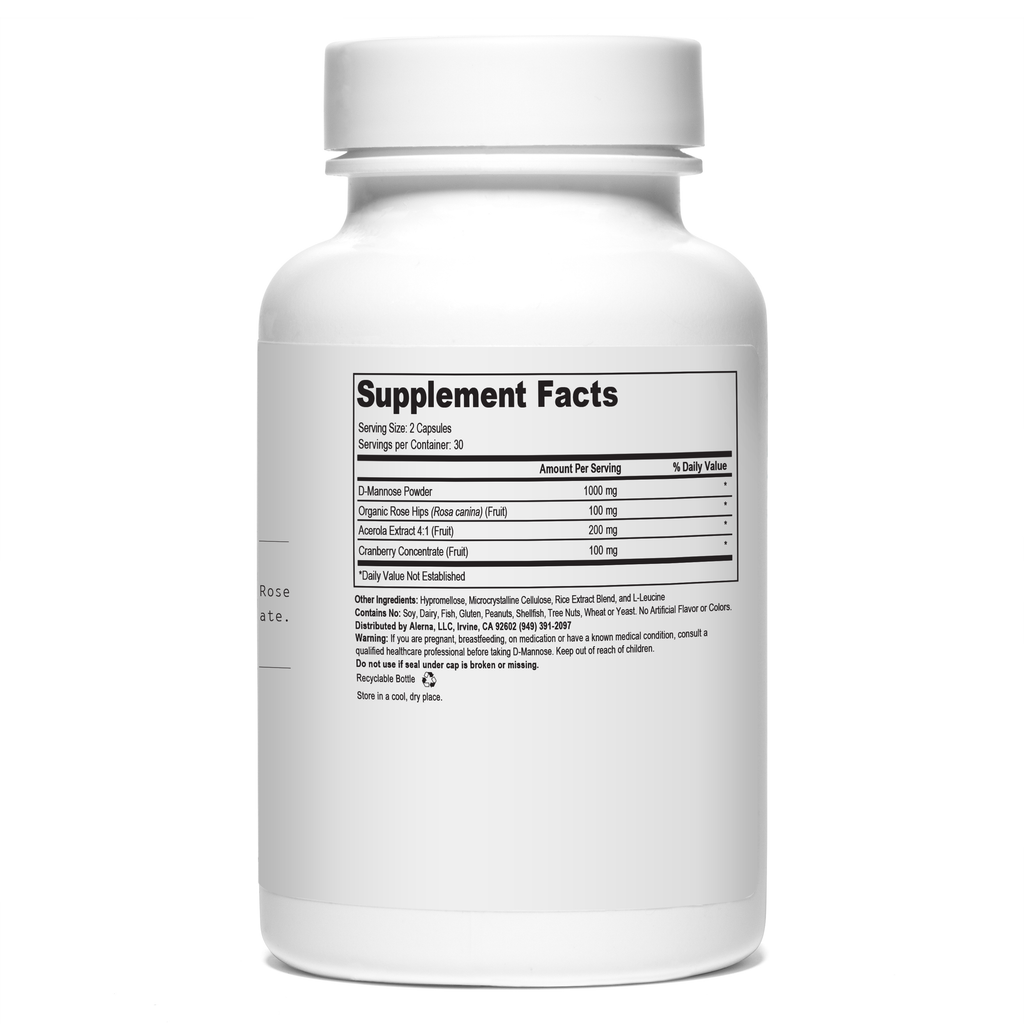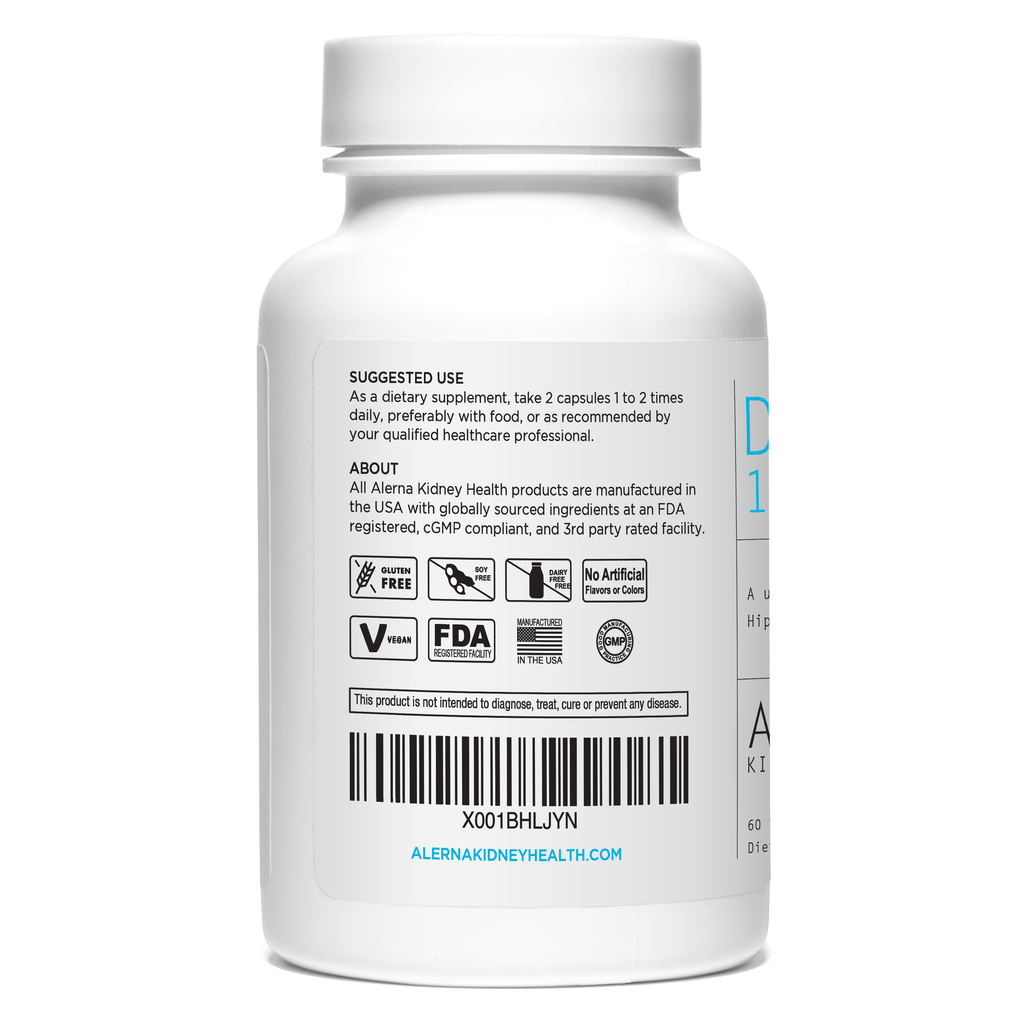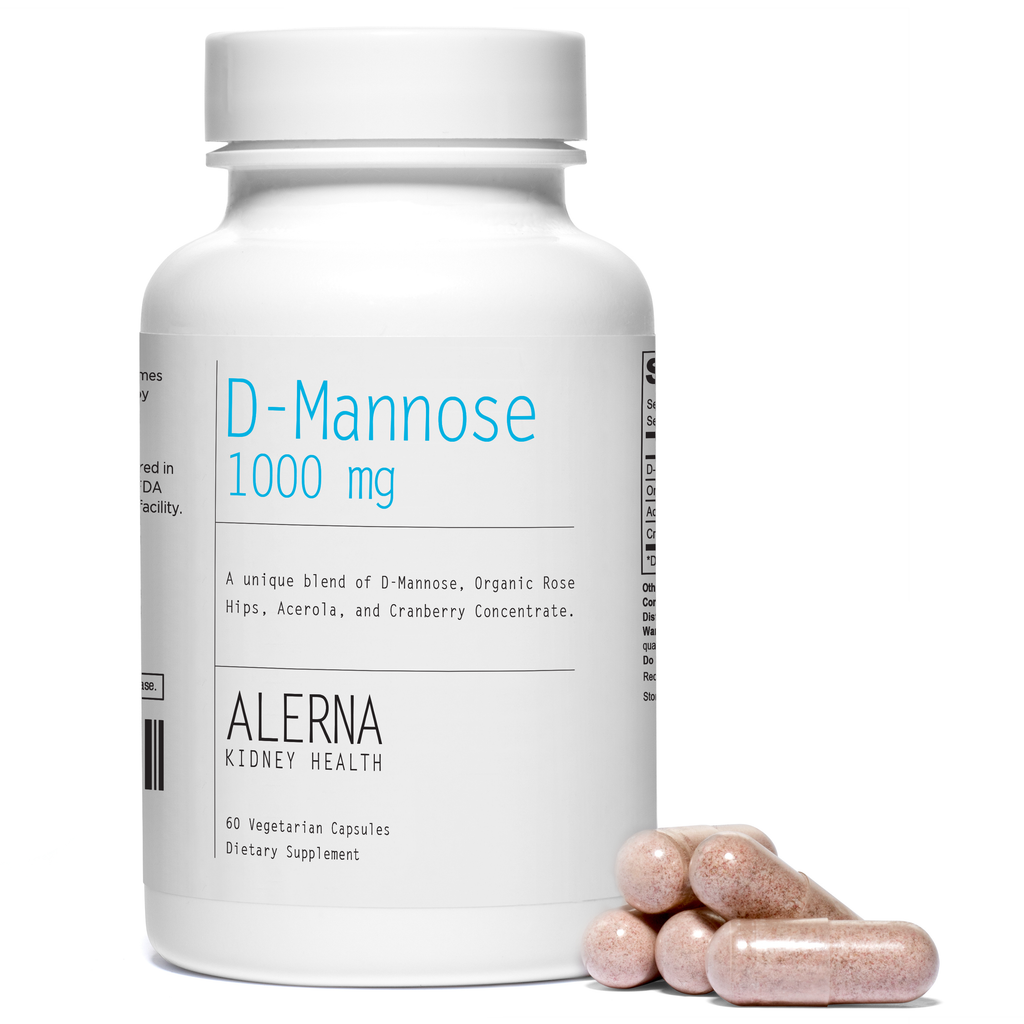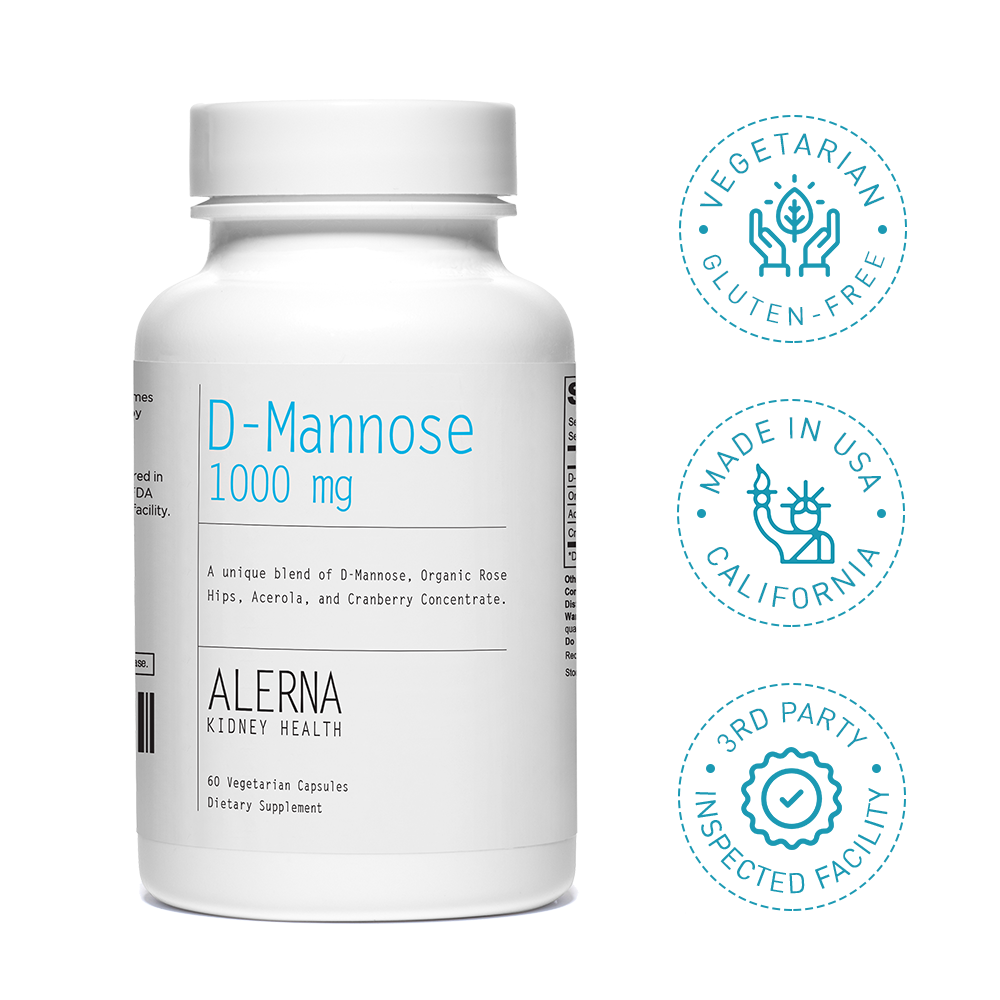 $ 15.99
Alerna Kidney Health D-Mannose - 60 Caps, USA Made
Product Overview
Discover the power of D-Mannose, a natural supplement specially formulated to support a healthy urinary tract. Our D-Mannose supplement is a simple yet effective way to maintain urinary tract health and prevent uncomfortable urinary issues.
Derived from naturally occurring sugars, D-Mannose is a safe and gentle option for both men and women. Includes Cranberry Concentrate and botanically sourced Vitamin C from Organic Rose Hips and Cranberry Extract.
Key Features
Urinary Tract Health: D-Mannose is known for its ability to promote urinary tract health. It may help prevent the adherence of harmful bacteria to the urinary tract walls, reducing the risk of infections.
Naturally Derived: Our D-Mannose supplement is sourced from natural plant-based ingredients, ensuring a pure and potent product that is gentle on your system.
Fast-Acting Formula: This fast-acting formula provides quick relief and comfort when you need it most, supporting a healthy urinary system.
Health Benefits
Supports a Healthy Urinary Tract: D-Mannose works by flushing out bacteria and potential irritants from the urinary tract, promoting a healthy and balanced environment.
Prevents Urinary Tract Infections (UTIs): By hindering the attachment of bacteria to the urinary tract lining, D-Mannose may help prevent recurrent UTIs.
Safe and Gentle: Unlike some traditional urinary tract support options, D-Mannose is well-tolerated and does not disrupt the natural flora of the body.
How to Use
Provide clear instructions on how to take the supplement. Include the recommended dosage, whether it should be taken with food, and any additional instructions for best results.
Safety Information
As a dietary supplement, take 1 capsule 1 to 3 times daily, preferably with a meal or as directed by your healthcare professional.
Drink plenty of water throughout the day to support the body's natural flushing process.
Our Quality & Money Back Guarantee
All Alerna Kidney Health products are manufactured in the USA with globally sourced ingredients at an FDA-registered, cGMP compliant, and 3rd party rated facility.
We stand by our products! If the product doesn't work out, we will refund 100% of your purchase, including shipping costs for up to one bottle of D-Mannose per customer.
FAQs
How long does it take for D-Mannose to work?
D-Mannose works relatively quickly, but individual results may vary. Many users report noticing improvements within a day or two.
Is D-Mannose safe for long-term use?
Yes, D-Mannose is generally considered safe for long-term use as a urinary tract support supplement. However, it's always best to consult your healthcare professional for personalized guidance.