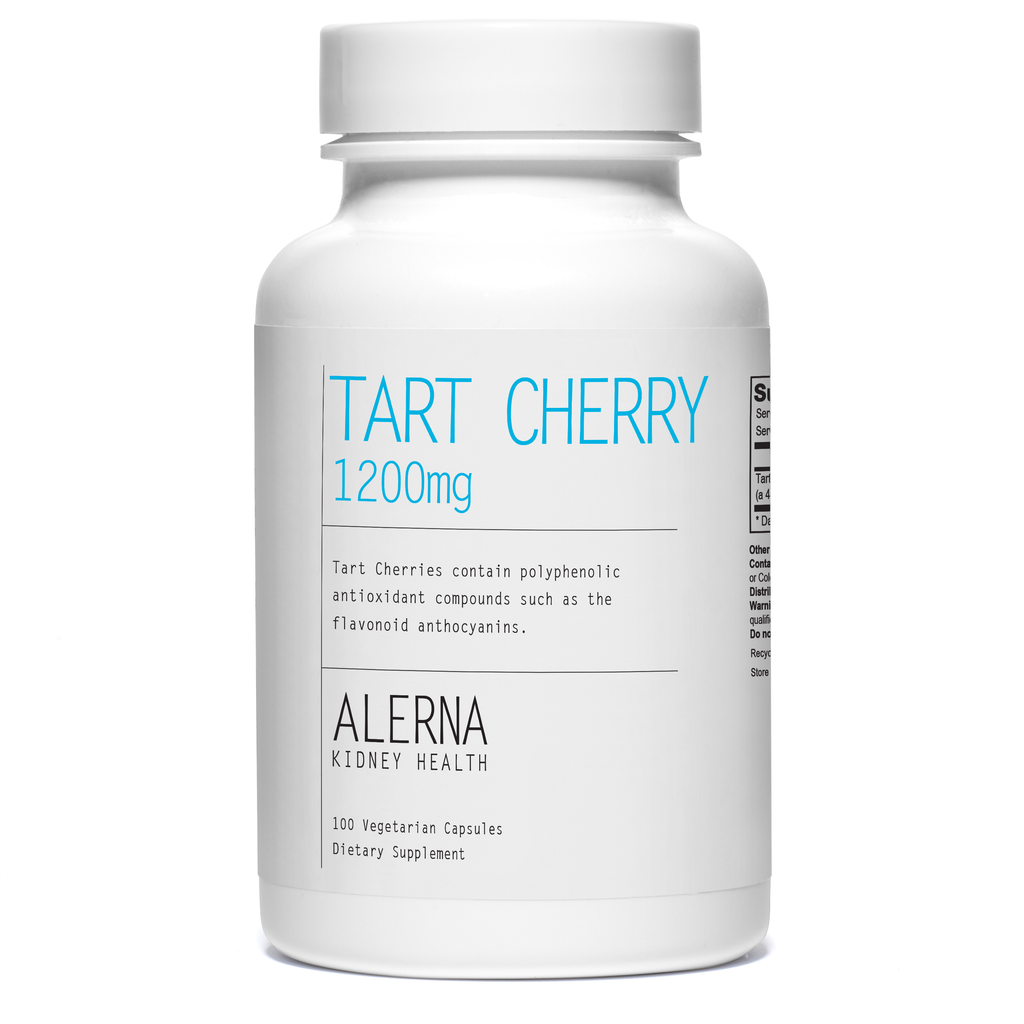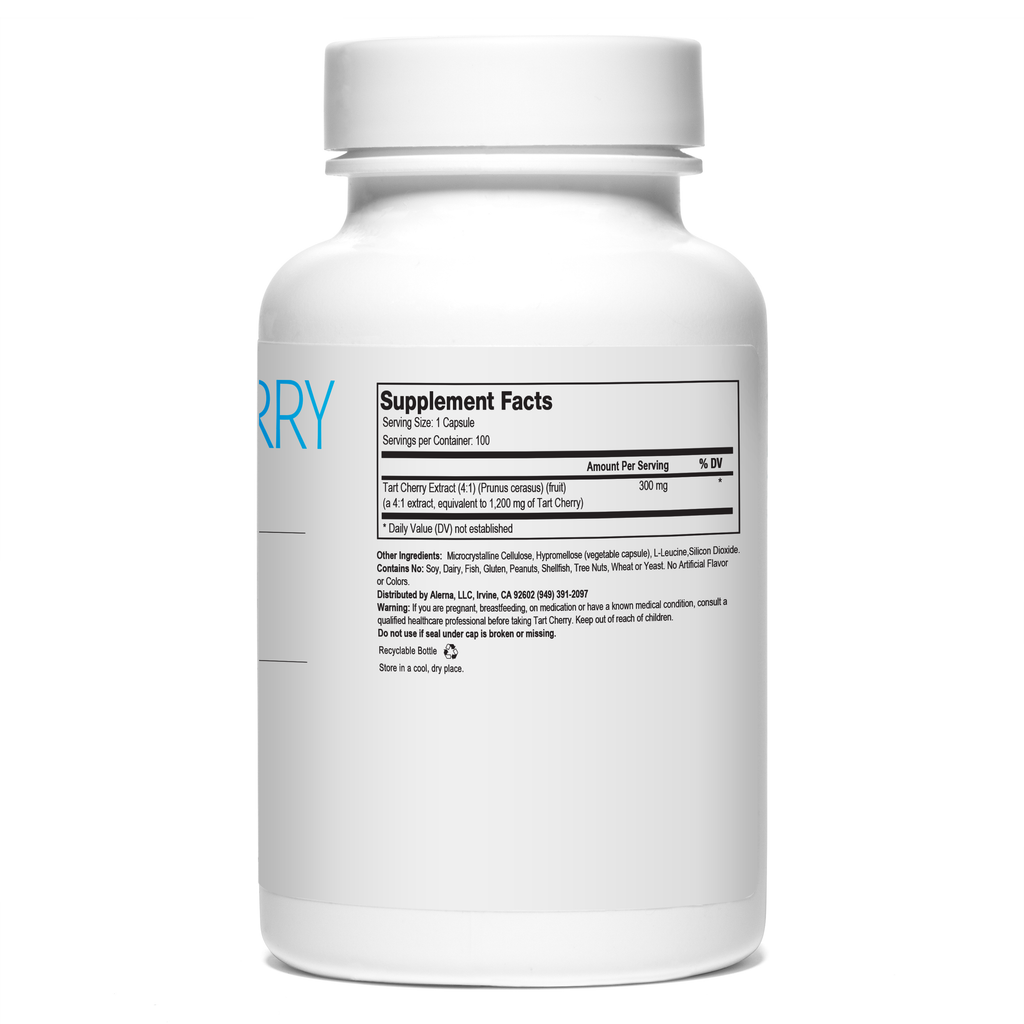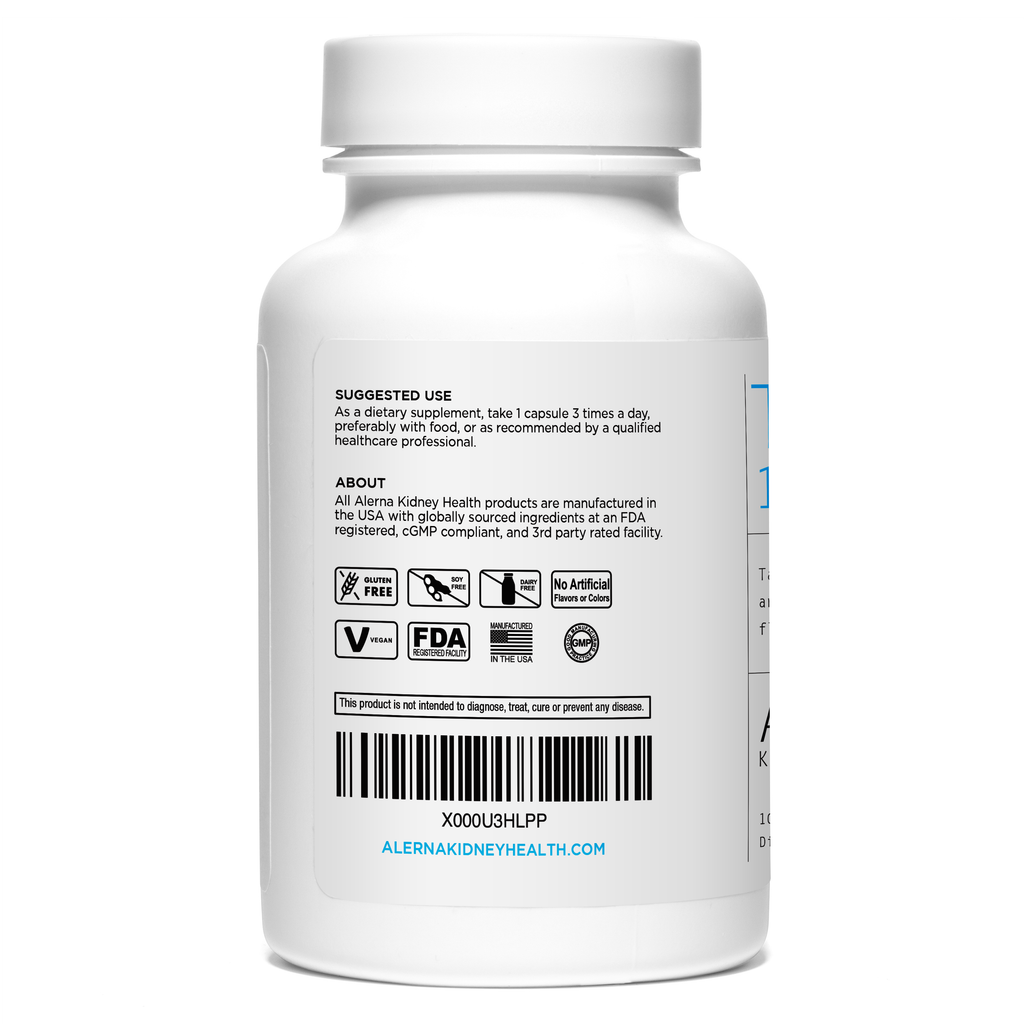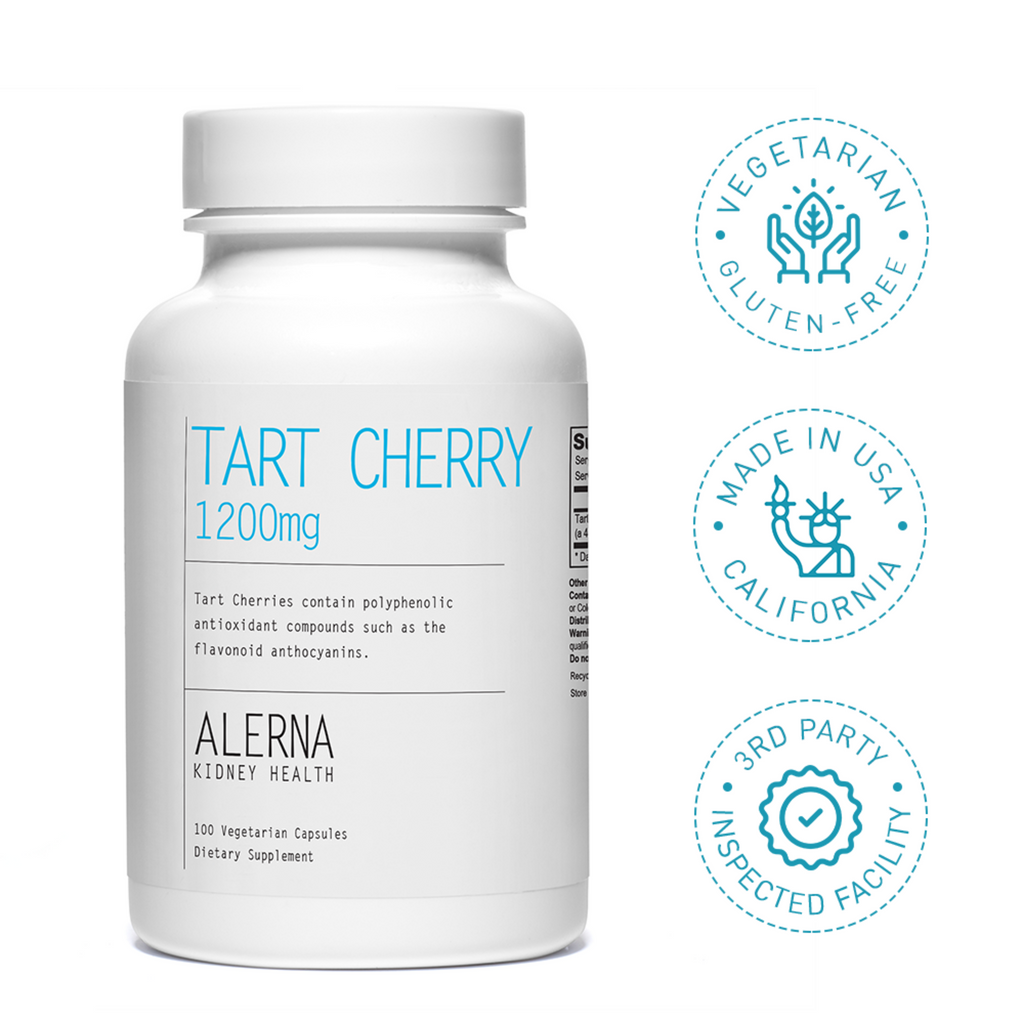 $ 11.99
Alerna Kidney Health Tart Cherry - 100 Caps, Made in USA
Product Overview
Discover the goodness of Tart Cherry, a natural supplement that offers dual benefits for joint health and improved sleep quality. Our Tart Cherry supplement is derived from nutrient-rich Montmorency cherries, known for their potent antioxidant properties.
This powerful formula is designed to support joint comfort and flexibility while promoting better sleep patterns, making it an excellent addition to your daily wellness routine.
Key Features
Joint Comfort: Tart Cherry contains anthocyanins and antioxidants that support joint health, reducing occasional discomfort and promoting mobility.
Sleep Support: The natural melatonin content in Tart Cherry helps regulate sleep patterns, supporting restful and rejuvenating sleep.
Antioxidant Defense: Rich in antioxidants, our Tart Cherry supplement helps combat oxidative stress and inflammation, contributing to overall well-being.
Health Benefits
Joint Mobility: Experience greater joint comfort and flexibility with the natural support of Tart Cherry.
Restful Sleep: Improve your sleep quality and enjoy more restful nights with the sleep-regulating benefits of Tart Cherry's melatonin content.
Antioxidant Protection: Tart Cherry's powerful antioxidants contribute to overall health, supporting your body's defense against free radicals.
How to Use
As a dietary supplement, take 1 capsule 3 times daily, preferably with a meal or as directed by your healthcare professional. To maximize the sleep support benefits, take one or two capsules about an hour before bedtime.
Safety Information
Before starting any new supplement, consult your healthcare provider, especially if you have underlying health conditions or are taking other medications. Keep out of reach of children. Do not exceed the recommended dosage.
Our Quality & Money Back Guarantee
All Alerna Kidney Health products are manufactured in the USA with globally sourced ingredients at an FDA-registered, cGMP-compliant, and 3rd party-rated facility.
We stand by our products! If the product doesn't work out, we will refund 100% of your purchase, including shipping costs for up to one bottle of Tart Cherry per customer.
FAQs
Is Tart Cherry safe to take alongside other supplements?
Tart Cherry is generally safe to take with other supplements. However, it's always best to consult your healthcare professional if you're taking medications or have specific health concerns.
Can I take Tart Cherry during the day for joint support?
Yes, you can take Tart Cherry during the day for joint health. However, if you want to benefit from its sleep support, consider taking it closer to bedtime.