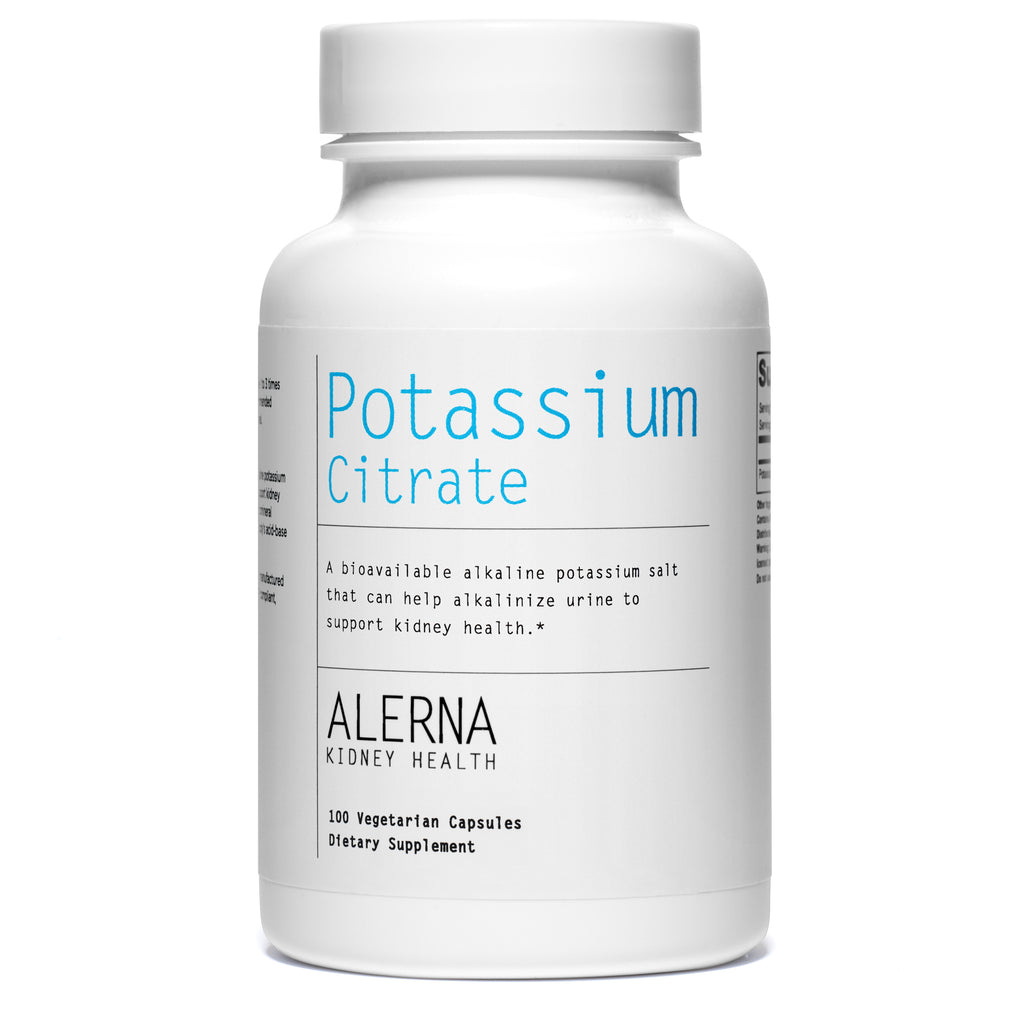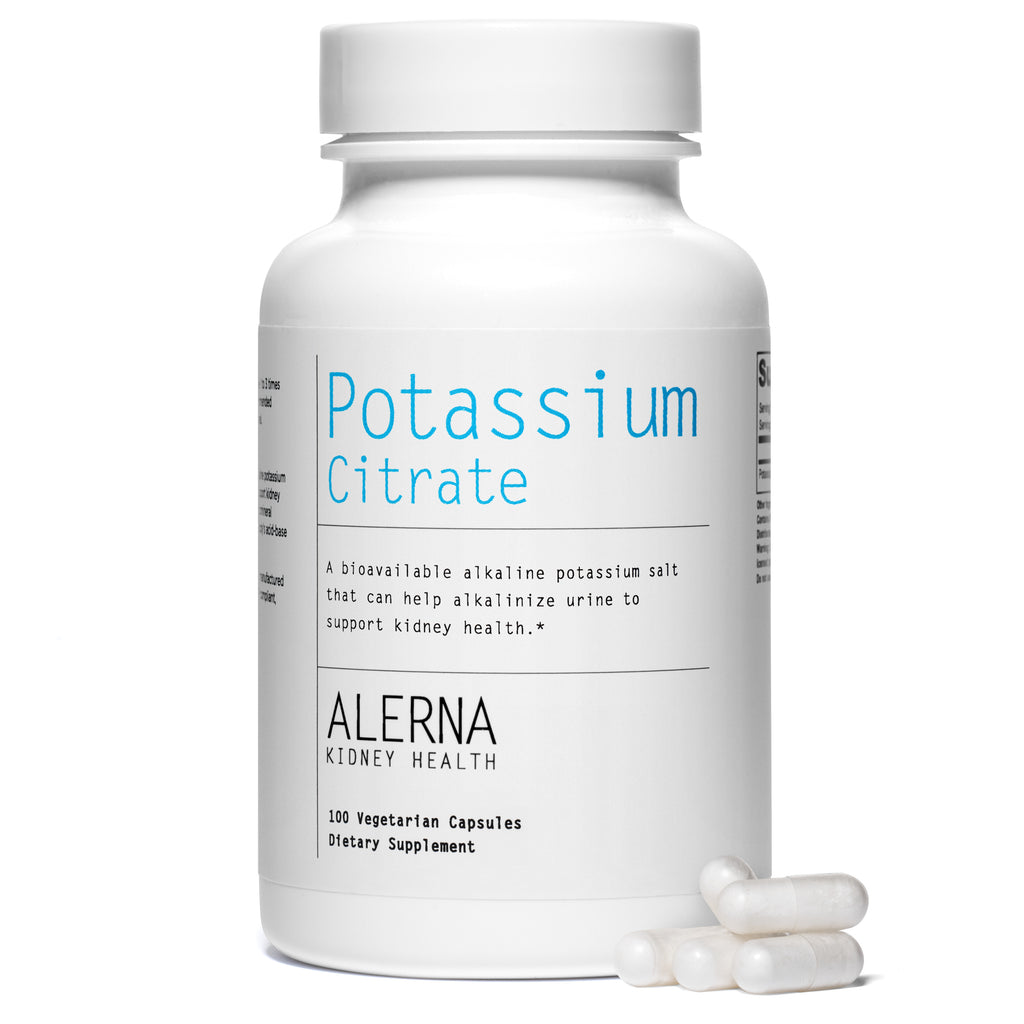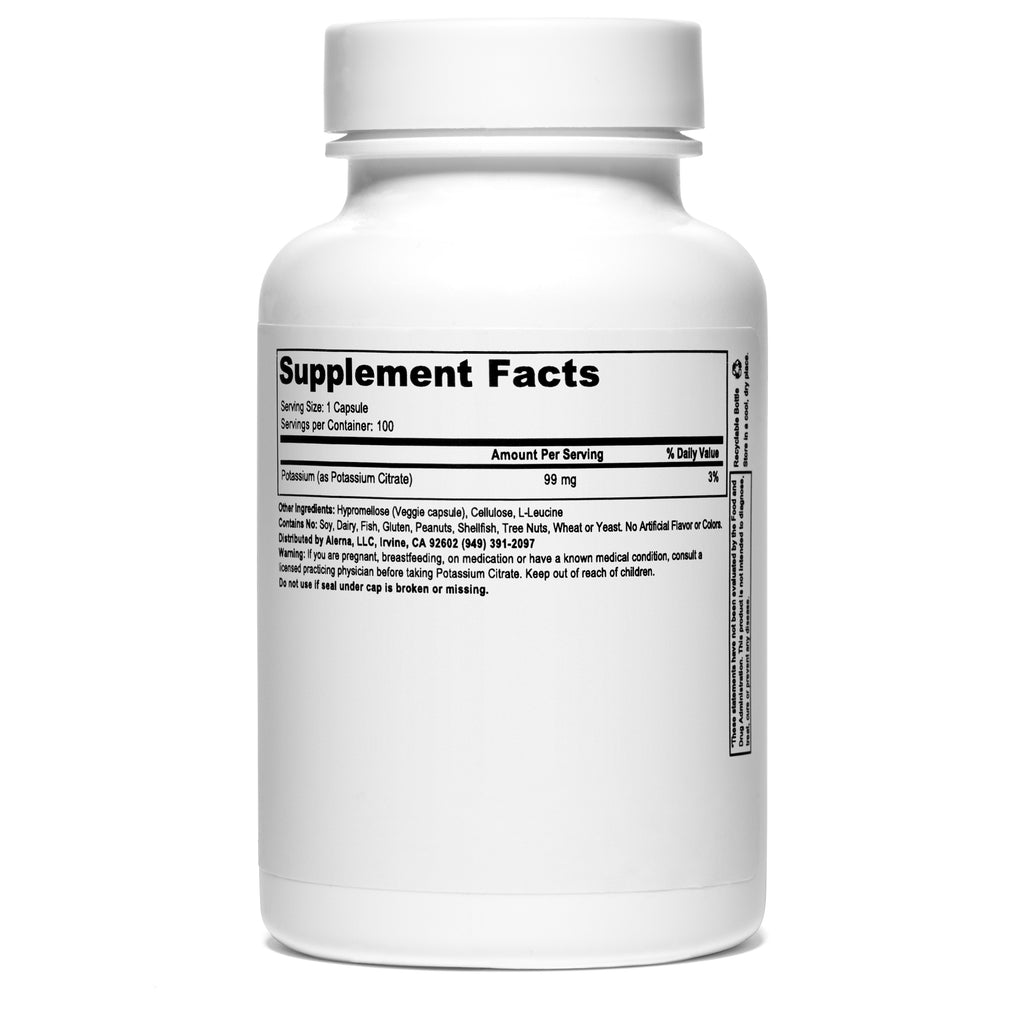 $ 9.99
Alerna Kidney Health Potassium Citrate - 100 Caps, USA Made
Product Overview
Introducing our Potassium Citrate supplement, a vital mineral formula designed to support overall kidney health and maintain optimal electrolyte balance. Potassium is a bioavailable alkaline potassium salt and an essential nutrient that plays a crucial role in maintaining healthy blood pressure, proper muscle function, and balanced pH levels. Our carefully formulated Potassium Citrate supplement provides a convenient way to ensure you meet your daily potassium needs for optimal well-being.
Key Features
Optimal Kidney Function: Potassium is essential for kidney health, as it helps maintain fluid balance and supports the kidneys' ability to flush out waste and toxins.
Balanced Electrolytes: Our Potassium Citrate supplement helps maintain proper electrolyte balance in the body, supporting nerve function, muscle contractions, and heart rhythm.
pH Balance: Potassium Citrate acts as a natural alkalizing agent, promoting a balanced pH level, which is vital for overall health and well-being.
Health Benefits
Kidney Support: Potassium plays a significant role in kidney function, supporting their filtration process and overall health.
Cardiovascular Health: Adequate potassium intake is associated with healthy blood pressure levels, reducing the risk of cardiovascular issues.
Muscle Function: Potassium helps prevent muscle cramps and supports proper muscle contractions and relaxation.
How to Use
As a dietary supplement, take 1 capsule 1 to 3 times daily, preferably with a meal or as directed by your healthcare professional. For optimal absorption, consume with plenty of water.
Safety Information
Consult your healthcare provider before adding any new supplement to your routine, especially if you have kidney issues, are taking medications, or have underlying medical conditions. Do not exceed the recommended dosage.
Our Quality & Money Back Guarantee
All Alerna Kidney Health products are manufactured in the USA with globally sourced ingredients at an FDA registered, cGMP-compliant, and 3rd party-rated facility.
We stand by our products! If the product doesn't work out, we will refund 100% of your purchase, including shipping costs for up to one bottle of Potassium Citrate per customer.
FAQs
Can I take this supplement if I have kidney issues?
It's essential to consult your healthcare professional before starting any supplement, especially if you have kidney concerns.
Is this product suitable for vegetarians/vegans?
Yes, our Potassium Citrate supplement is suitable for both vegetarians and vegans.